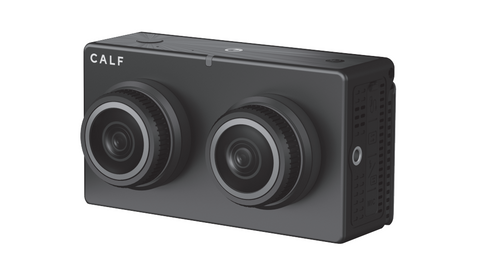 With the CALF VR 180 Camera, you have the tools to unlock your VR potential. Elevate your content creation with these remarkable features and take your VR experiences to the next level. This powerful tool allows users to shoot stunning VR content, and in this article, we'll dive into the frequently asked questions about using the Calf VR Camera and creating amazing VR videos.
Mastering Video Export from CALF VR Camera
One of the initial steps in your VR video journey is exporting videos from your Calf VR Camera to your PC. It's a straightforward process: simply remove the SD card from the camera, insert it into an SD card reader, and connect it to your computer. From there, you can view and transfer your video files.
Seamless Video Transfer to Oculus Quest
If you're eager to experience your VR creations on the Oculus Quest, you can transfer videos directly from your computer. Windows users can drag and drop files, while Mac users should download the Android File Transfer app:
https://www.android.com/filetransfer/
. Don't forget to activate developer mode on your Quest for seamless connectivity.
Future-Ready Transfer Methods
The good news is that Calf VR is continually improving its services. They're planning to launch a web version of the Creator's Portal, allowing users to upload videos directly from their computers. Calf Cloud and Calf Cut, expected to launch soon, will also offer cloud storage and mobile editing options.
Effortless Direct Upload to VR Platforms
Calf VR Camera simplifies the process of sharing your content. You can directly upload your videos to VR video platforms like Calf VR, YouTube VR, and DeoVR without the need for additional editing or stitching. The camera even provides real-time previews and automated stitching.
Elevate Your VR Content with Editing
To take your VR videos to the next level, consider using professional video editing software. Some great options include Adobe Premiere Pro, Capcut, Blender, and Shotcut. These tools can help you fine-tune your content and add a personal touch to your VR experiences.
Seamless Integration with Adobe Premiere Pro
The videos exported from your Calf VR Camera are in the MPEG format. You can open them directly with video editing software, including Adobe Premiere Pro, without the need for plugins or format conversion. This makes the editing process smoother and more efficient.
Streamlining VR180 Video Export
Conquering Challenging Lighting Conditions
Shooting VR videos in low light can be challenging. To improve video quality, consider adjusting the camera's parameters, such as using presets like Fluorescent or Tungsten. Additionally, using external fill lights can enhance the brightness of your subjects, resulting in better image quality.
Experience VR Anywhere with the Calf VRF App
AppLab: https://www.oculus.com/experiences/quest/9247201272016754/
Here's where you can find us online:
*Official website - http://www.calfvr.com
*Discord - https://discord.gg/JBkcbS5G
*YouTube - https://www.youtube.com/@CalfVR0531/videos
*Instagram - https://www.instagram.com/calftechnology
*Facebook - https://www.facebook.com/people/Calf-VR/100092364710763/?sk=photos
*Facebook chat-https://www.facebook.com/groups/1443120463163099
*Quora - https://www.quora.com/profile/Calf-VR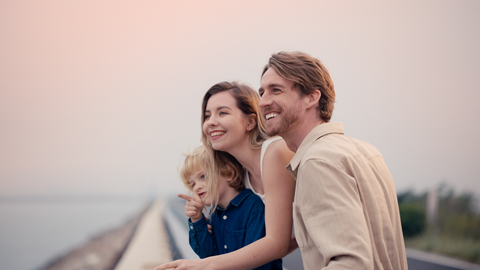 Creating immersive VR videos with the Calf VR Camera is an exciting journey, and with the right knowledge and tools, you can unlock its full potential. As technology evolves, so will the possibilities for capturing and sharing the virtual world. Stay tuned for more updates from Calf VR and continue to explore the endless possibilities of VR video creation.